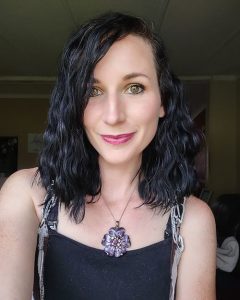 Hey there! My name is Anna Stringer and I'd love to share a little bit about me and what I love to do. I was born in Maryland and 1 of 5 kids. I grew up in a Christian home and always had a love for music, animals, and full of laughter and love for my family and friends.  When I was in 5th grade, I started to have an interesting in writing poems and it grew into wanting to write songs on the piano.

God used this desire to grow in me writing worship songs.  I love to write based on life events and what God teaches me through them. My Saviour has been so faithful and loving to me in my life. I hope you can find some comfort and encouragement through my music you find here and know that God takes all the glory in how He chooses to use it!  I'm also a mom to two beautiful boys and a kindergarten teacher. I love singing in my church's worship band and you can find me being random and silly and enjoying nature, dancing and singing everywhere I go.
One of my favorite things is curling up in a blanket and watching a movie or show with my husband and family. My favorite color is green & I adore making people feel loved and special. I'm so thankful for this beautiful life God's given me and all I want is for people to know who Jesus is and how great His love is through my music.