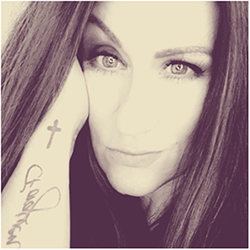 A little about me. My name is Kimberly Anne Sanders I'm a proud mother of four wonderful children ages 26, 23,19, and 14. Not only am I a mother, I am also a singer/songwriter, a graphic designer, I love to play softball, and I own a Ringtail Lemur named Whiskey Crown. I was born in the great state of North Carolina but I currently live in SouthWest Florida. I firmly believe that nothing in life is free, not even time. Your talents should be used alongside your commitment to excel.
I live by "Don't wait for something to happen, make it happen".
In my life I have had many career adventures. I've been a babysitter, dishwasher, cook, lawn service worker, customer service rep, store manager, business owner, and account executive. I'm currently employed as a business consultant for the second-largest PEO company in the nation.